Software Inventory & Software License Auditing

Lansweeper automatically retrieves software information for all your network PCs. In addition, it allows you to uninstall unauthorized software and keep tabs on any changes that occur.

Agent free scanning
Unlimited clients
Advanced Software scanning and inventory




Download Now
Find software installed in your network
Software inventory information for all network computers, including the version number and publisher, is automatically scanned and displayed on computer's webpages. Frequent and automated updates of the information are fully configurable through the extensive yet intuitive configuration screens. Software packages unknown to you can be researched through one click on the Google search button.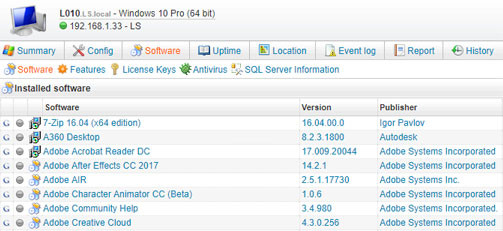 Access detailed reports
Want to find the most frequently installed software in your network? Or list all software packages from a specific publisher? Such reports are quick and easy to configure through the Lansweeper report builder. Join our community and get access to a whole library of user- and Lansweeper-built reports, all checked and monitored by our dedicated team of admins.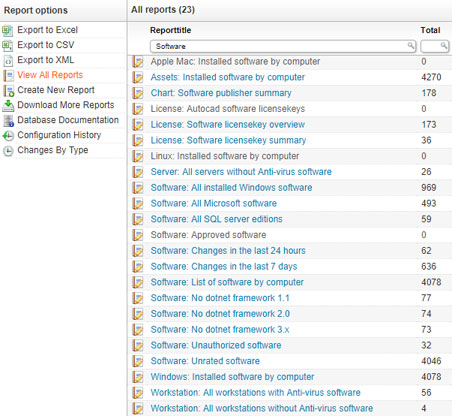 Authorize software packages
To ensure system resources are not being wasted on unneeded software, you can authorize software packages as they are scanned. Current unauthorized installations can be removed and you will be notified of any new installations that are detected over time.

Track software changes
The Lansweeper database retains a history for a number of computer details including installed software. Through the various history pages available in the web console you can track any software installations or uninstallations that took place.